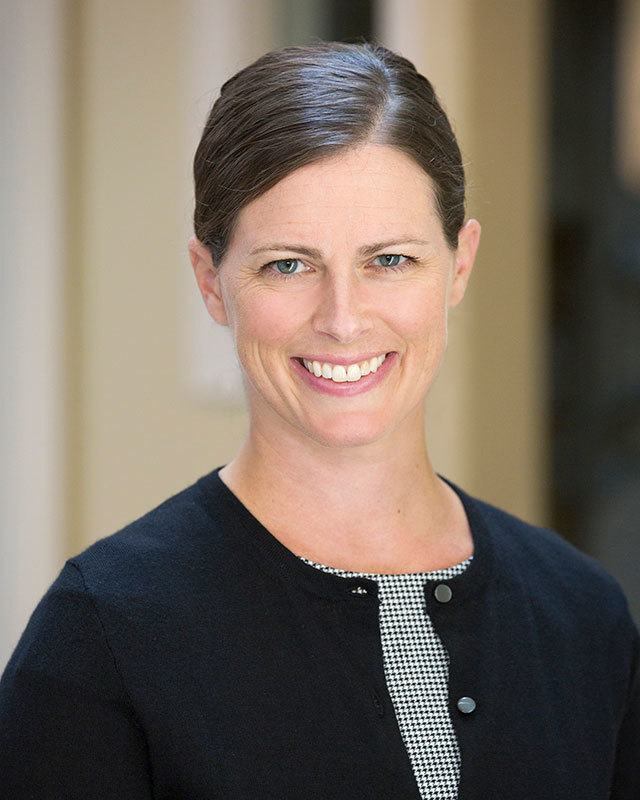 Dr. Lady-Jean Ramsey, DMD, FAGD
Originally from Southern Oregon, Dr. Ramsey attended Oregon Health Sciences University (OHSU), graduating with honors in 1999. The following year, Dr. Ramsey completed a general practice residency at Oregon Health Sciences University, where she gained experience treating medically compromised patients in a hospital setting. In 2000, Dr. Ramsey moved to Keizer.In 2012, Dr. Ramsey passed a comprehensive examination to obtain a Fellowship in the Academy of General Dentistry (FAGD) award. The process required her to complete 500 hours of continuing education, and pass a rigorous exam. Only 7% of dentists in the US and Canada have received this award.Dr. Ramsey enjoys spending time with her husband and three great kids. She also enjoys doing volunteer dentistry, both locally and with missions abroad. Dr. Ramsey loves being outdoors, adventuring through travel, scuba diving, waterskiing, snow skiing, hiking, and other sports.Dr. Ramsey is a proud member of the
Academy of General Dentistry
,
the American Dental Association
,
the Oregon Dental Association
, and the
Marion Polk Dental Society.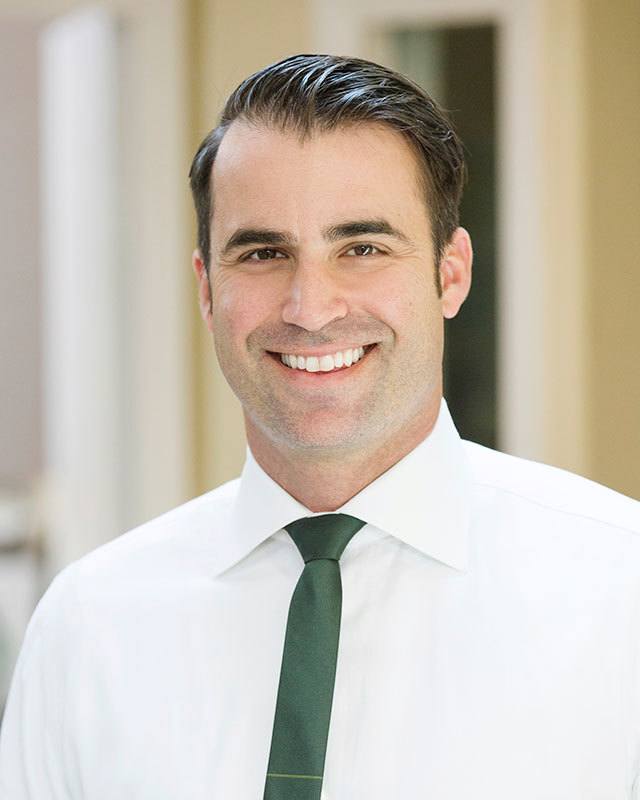 Dr. Brian V. Gilmore, DDS
Dr. Gilmore graduated with honors from the University of the Pacific School of Dentistry in 2009. He was in the top 20% of his class, and earned the Quintessence Award for Excellence in Restorative Dentistry. He was selected for membership in the TKO Dental Honor society, a prestigious group focused on service to the community and his alma mater.At the University of the Pacific, Dr. Gilmore was chosen to participate in the Complex Care Clinic, where he diagnosed, planned, treated, and completed multidisciplinary full-mouth rehabilitations. He also received comprehensive training, guidance and experience in placing and restoring dental implants. Dr. Gilmore prides himself on continuing education.Dr. Gilmore enjoys providing the option for our patients to have specialized procedures completed at our office such as implants, root canals, extractions, bone grafting, and other surgical procedures.Raised in Keizer, Dr. Gilmore graduated as a valedictorian from McNary High School in 2000. He attended Willamette University and studied biology and chemistry. During his time at Willamette, Dr. Gilmore lettered in baseball, earning All-League honors.Dr. Gilmore values volunteering regularly at the local Boys and Girls Club dental clinic and the Broadway Commons dental clinic. When he's not practicing dentistry, Dr. Gilmore enjoys spending time with his family, outdoor activities, sports, and travel.
Meet Our Team
Dr. Lady-Jean Ramsey, and Dr. Brian V. Gilmore have years of experience helping individuals create healthier smiles that last for life. If you have any questions about the services our dentists and team at Ramsey Dental Group can offer you, we invite you to call our office at 503-393-6286. We look forward to caring for your smile needs in our dental office in Keizer, Oregon.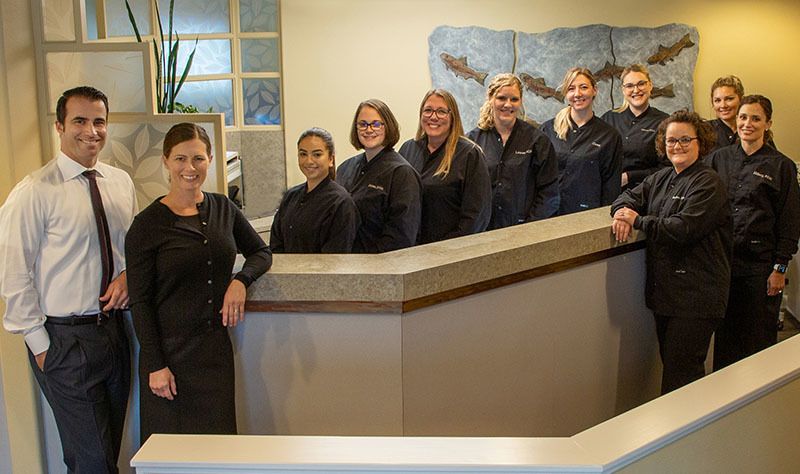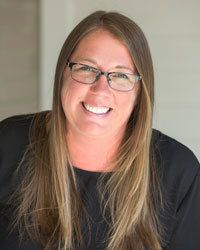 Angie — Receptionist
Angie joined the Ramsey Dental Group in 2015. She is a Keizer native and graduate of McNary High School. Angie and her husband have two grown daughters. When she's not at the office, Angie enjoys traveling and spending time at the lake with her family.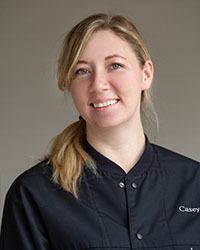 Casey- Sterilization Technician and Dental Hygiene Assistant
Casey graduated from Western Oregon University in 2010 and is currently working towards becoming a dental hygienist. Outside of work, Casey enjoys outdoor activities that include camping, hiking, fishing and crabbing. She is an animal lover with a variety of reptiles, cats and dogs at home.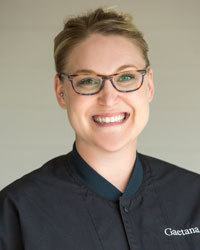 Gaetana — Dental Assistant, EFDA, CDA
In 2015, Ramsey Dental Group gained Gaetana as a member of the team. She graduated from the dental assisting program at Chemeketa Community College in 2014. Gaetana is an animal lover, with a dog and cat at home. She also enjoys spending time with her family around the state.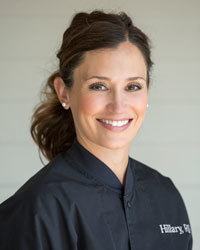 Hillary — Registered Dental Hygienist
After graduating with honors from Portland Community College in 2003, Hillary joined our team at Ramsey Dental Group. Hillary says she feels blessed to be part of a team that takes pride in providing such a high level of care for our patients. Hillary is married to her high school sweetheart. They enjoy supporting their daughter and son in all of their sporting events. Her family loves camping throughout the year. They enjoy fishing and boating in the beautiful Pacific Northwest.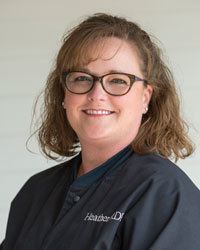 Heather — Registered Dental Hygienist
Heather has been with our team since 1997! Prior to moving to Oregon, Heather earned a Bachelor of Science in dental hygiene from the University of Louisville (Go Cards!). She often says that our team feels like family, and that camaraderie helps our patients feel comfortable and welcome in our office. She has been married for over 20 years, and she and her husband have a teenage son and a daughter who is attending the University of Oregon.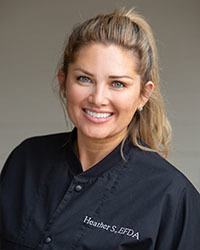 Heather — Dental Assistant, EFDA
Heather joined our team in 2020. She has been an EFDA dental assistant since 2004, and has had additional training at an Implant Maxi Course at Lane Community College where she earned her Surgical Assistant certification. She is married and has one grown daughter and son-in-law that live across the country. When Heather isn't spending time with her family, and friends you might find her fishing with her husband in some river or lake in Oregon.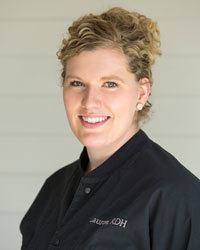 Lauren — Registered Dental Hygienist
After being a patient at the Ramsey Dental Group since childhood, Lauren joined our team in 2014. She graduated with honors in 2012 from the Oregon Institute of Technology with an associate degree in dental hygiene. She has been recognized by Paradise Dental Technologies for compassionate patient care and exceptional clinical skills. Lauren loves our patients and enjoys getting to know them and their families. Lauren and her husband have three young sons. In her free time, Lauren likes to sew and quilt.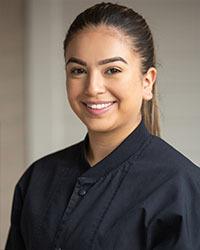 Mari- Dental Assistant, EFDA
Mari is a recent graduate from the Chemeketa Community College dental assisting program. She joined our team September 2020 and has been working with Dr. Gilmore at his practice since July of 2020. In her free time Mari enjoys spending time with her family and visiting the Oregon Coast.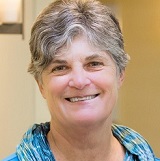 Marsha — Office Operations
Marsha has been with our office since the beginning. She has training as a registered dental hygienist, graduating from the University of Oregon in 1969. She loves being part of a group working together to meet the needs of every patient with care and quality service. In her free time, Marsha enjoys home improvement projects, her pets, and spending time with her large extended family.