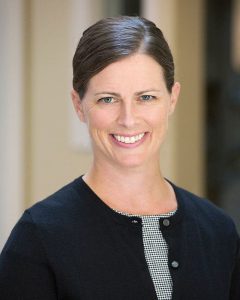 Lady-Jean Ramsey, DMD, FAGD
Originally from Southern Oregon, Dr. Ramsey attended Oregon Health Sciences University (OHSU), graduating with honors in 1999. The following year, Dr. Ramsey completed a general practice residency at OHSU, where she gained experience treating medically compromised patients in a hospital setting. Dr. Ramsey moved to Keizer, Oregon, in 2000, then to Hayden, Idaho, in 2022. In 2012, Dr. Ramsey passed a comprehensive examination to obtain a fellowship in the Academy of General Dentistry (FAGD) award. The process required her to complete 500 hours of continuing education and pass a rigorous exam. Only about 7% of dentists in the U.S. and Canada have received this award. Dr. Ramsey enjoys spending time with her husband and three great kids. She also enjoys doing volunteer dentistry, both locally and with missions abroad. Dr. Ramsey loves being outdoors, adventuring through travel, scuba diving, waterskiing, snow skiing, hiking and enjoying other sports. Dr. Ramsey is a proud member of the Academy of General Dentistry and the American Dental Association®.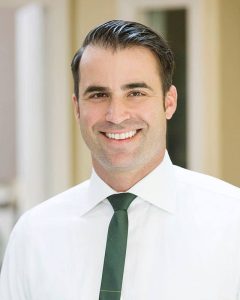 Dr. Gilmore graduated with honors from the University of the Pacific School of Dentistry in 2009. He was in the top 20% of his class and earned the Quintessence Award for Excellence in Restorative Dentistry. He was selected for membership in the TKO Dental Honor society, a prestigious group focused on service to the community and his alma mater. At the University of the Pacific, Dr. Gilmore was chosen to participate in the Complex Care Clinic, where he diagnosed, planned, treated and completed multidisciplinary, full-mouth rehabilitations. He also received comprehensive training, guidance and experience in placing and restoring dental implants. Dr. Gilmore prides himself on continuing education. Dr. Gilmore enjoys providing the option for our patients to have specialized procedures completed at our office, such as implants, root canals, extractions, bone grafting and other surgical procedures. Raised in Keizer, Oregon, Dr. Gilmore graduated as a valedictorian from McNary High School in 2000. He attended Willamette University and studied biology and chemistry. During his time at Willamette, Dr. Gilmore lettered in baseball, earning all-league honors. Dr. Gilmore values volunteering regularly at the local Boys and Girls Club dental clinic and the Broadway Commons dental clinic. When he is not practicing dentistry, Dr. Gilmore enjoys spending time with his family, outdoor activities, sports and travel. He moved to Hayden in 2022.
Meet Our Team
We have years of experience helping individuals create healthier smiles that last for life. If you have any questions about the services our dentists and team at Ramsey Dental Group can offer you, we invite you to call our office at 208-772-4500. We look forward to caring for your smile needs at our dental office in Hayden, Idaho.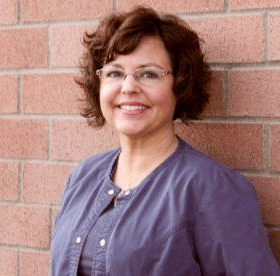 Kim
Registered Dental Hygienist
Kim has been with our team since 2009! She studied dental hygiene at Shoreline Community College and graduated sigma phi alpha in 1994. Her favorite part of working with our practice is the people — both the patients and her coworkers — and with over 28 years of experience as a dental hygienist, she contributes care, compassion, a gentle touch, and a familiar and friendly face that the patients have grown to trust.
Kim has been married to her husband for over 25 years. They have two amazing daughters and a Welsh Terrier named Gunnar. Her favorite thing to do is spend time with her family, whether that is traveling, riding bikes or hiking.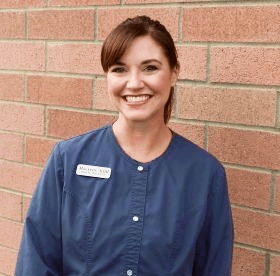 Maureen graduated magna cum laude from the Oregon Institute of Technology with her bachelor's degree in dental hygiene, and she joined our team in November 2011. She loves being able to help people improve their overall health and understand the oral-systemic connection, and she is always willing to lend a helping hand!
Maureen has been married to her husband for over 20 years, and they have two boys and a girl. Her family loves boating and wake surfing, and they spend most of the summer on the water.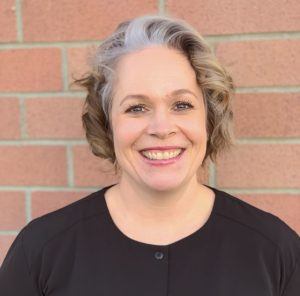 Annie
Registered Dental Hygienist
Annie joined our practice in 2022 and graduated from the Forsyth School of Dental Hygiene with her master's degree in dental hygiene, and she uses her education to provide individual patient care with evidence-based and up-to-date practices. She loves the family-oriented and patient-focused environment at our office, and the opportunity to use the latest technology to provide high-quality care to her patients. She is a member of the Idaho Dental Hygienists' Association and the local PEO.
Annie and her husband have two children. When she gets free time, she enjoys reading, teaching dance fitness and volunteering.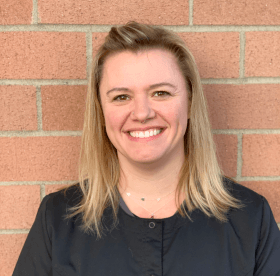 Melissa has been a dental assistant with Ramsey Dental Group since May 2019, and she loves working with our team and our patients!
Melissa and her husband, Chris, have one daughter, Abigail, and one son, Parker. She enjoys spending time in the great outdoors, exploring with family and curling up with a good book.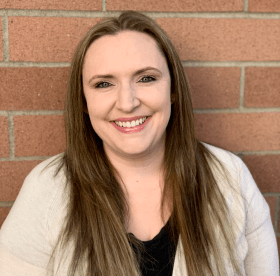 Amanda
Patient Care Coordinator
More about Amanda coming soon!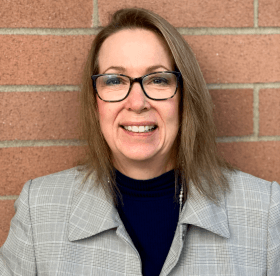 Suzanne
Patient Care Coordinator
Suzanne is your first point of contact at our office, either on the phone or in person. She greets and treats each patient in a warm and welcoming manner, and she uses her years of experience and extensive dental knowledge to help answer your questions and put you at ease. Suzanne is a registered and certified dental assistant with a bachelor's degree in management from St. Mary's College in Moraga, California, and she takes pride in treating each patient with a personal, friendly approach.
Suzanne and her husband, Doug, and have been married since 2005. They moved here to enjoy the beautiful outdoors, and they love biking, kayaking, hiking, exploring in their travel trailer, gardening, walking their dog, skiing and snow shoeing in winter.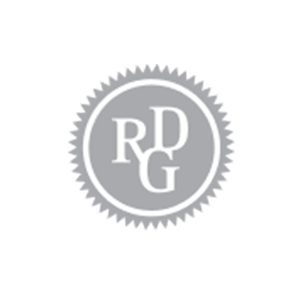 Check back soon to meet Erin!
Hours
| Day | Hours |
| --- | --- |
| Monday | 8:00 a.m. - 5:00 p.m. |
| Tuesday | 8:00 a.m. - 5:00 p.m. |
| Wednesday | 8:00 a.m. - 5:00 p.m. |
| Thursday | 8:00 a.m. - 5:00 p.m. |
| Friday | Closed |
| Saturday | Closed |
| Sunday | Closed |